Overview
Cape Cod Commission staff work on a number of transportation safety initiates at both the regional and local levels.
Top Crash Locations Report
As new data becomes available, Cape Cod Commission staff compile a list of the top crash locations in the region. The information provided in this report has been presented with the intention of serving as a resource to make Cape Cod safer for motorists, pedestrians, and bicyclists. Cape Cod Commission staff will use this report to prioritize locations for future Road Safety Audits. This list will also serve as a resource for transportation safety professionals looking to make strategic investments to improve safety in the region.
Cape Cod Crash Dashboard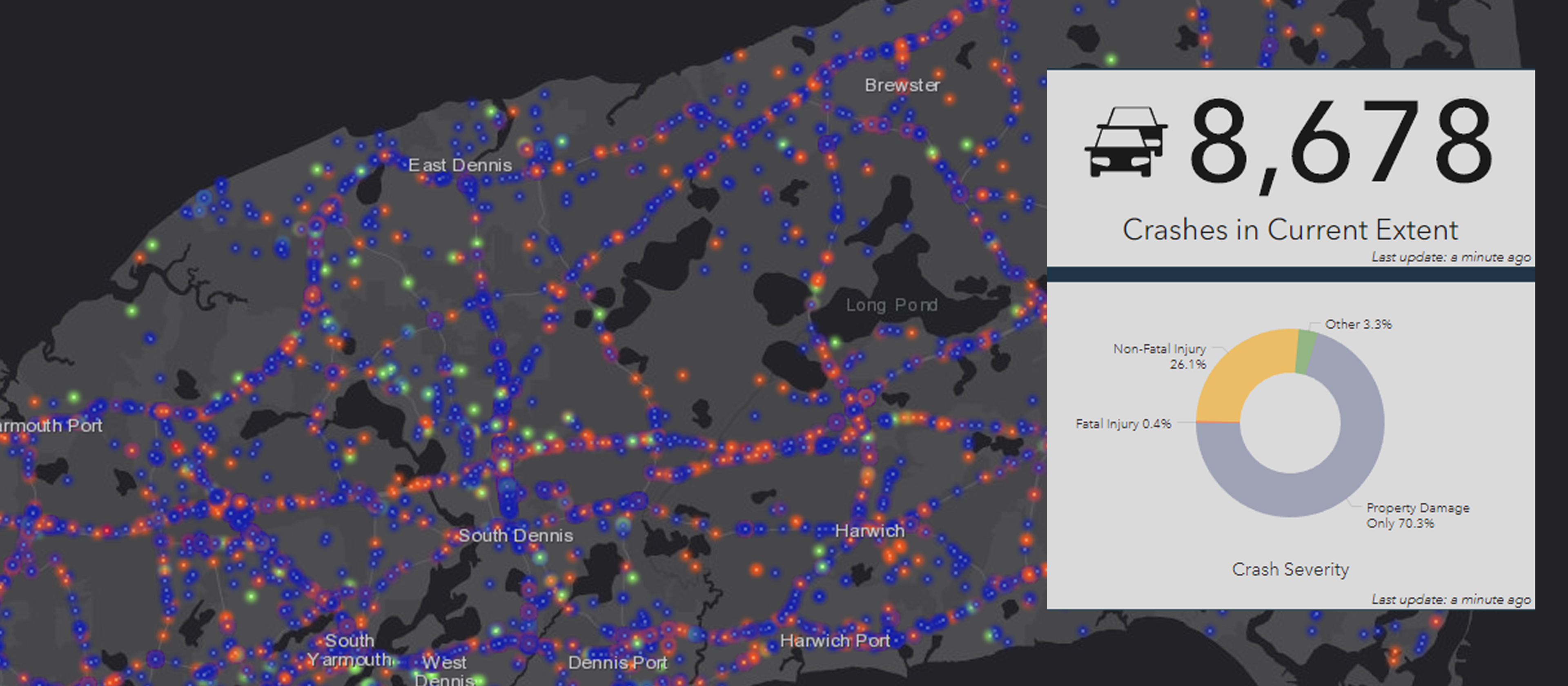 To learn more about high crash locations in the region explore the crash dashboard featured on this page. This tool displays the most recently available crash data in an interactive way that allows users to explore the data and gain insight about crash trends in the region. High crash locations are also identified through the MassDOT Hiqhway Safety Improvement Program. More information is available at:
https://www.mass.gov/service-details/highway-safety-improvement-program
Road Safety Audits and Other Safety Analyses
Once high crash locations are identified, Cape Cod Commission staff work to identify and implement solutions improve safety. Recently performed safety analyses are featured on this page.
List of Cape Cod Road Safety Audits from 2011 to 2019
*denotes study was not an RSA, but rather a safety study. Safety studies offer similar recommendations as RSAs do.