Form-Based Code: An Alternative to Traditional Zoning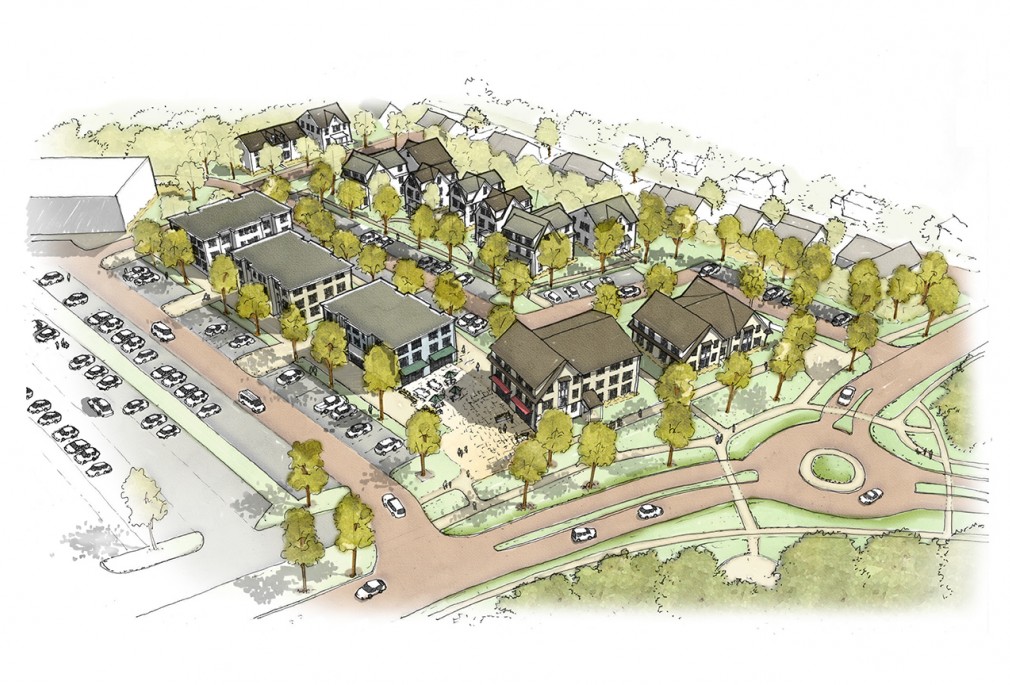 Cape Cod Commission and Union Studios partner to create form-based code framework
The vibrant, walkable areas of Cape Cod that complement and coincide with traditional new England village development generally cannot be built under current zoning bylaws.
So how can we regulate for more vibrant, village-style development on Cape Cod?
Form-based code is one alternative to conventional zoning used throughout the region. By emphasizing regulating the form of development more than the uses, form-based codes can support infill and redevelopment that complements and enhances the unique character of the Cape, fostering mixed-use development that can also provide varied housing options for the region.
A rendering showing potential form-based code development in Falmouth's Davis Straits.
To help start the conversation around this alternative, the Cape Cod Commission and Union Studio developed a form-based code framework. This framework is part of the larger Community Resiliency by Design effort. The framework introduces the principles, considerations, and options form-based codes can offer and provides resources for communities interested in pursuing form-based code.
Communities are interested in this effort. Using the Community Resiliency by Design effort, form-based codes framework and other planning work such as the Davis Straits RESET study as a foundation, the Town of Falmouth is seeking to develop form-based code for the Davis Straits area. Through the state-funded District Local Technical Assistance (DLTA) program, the Commission is supporting this effort, helping the town to draft an effective request for proposals (RFP) for a consultant to carry out this work.
View the Form-Based Code Framework

Learn more about the