Regional Comprehensive Economic Development Strategy Approved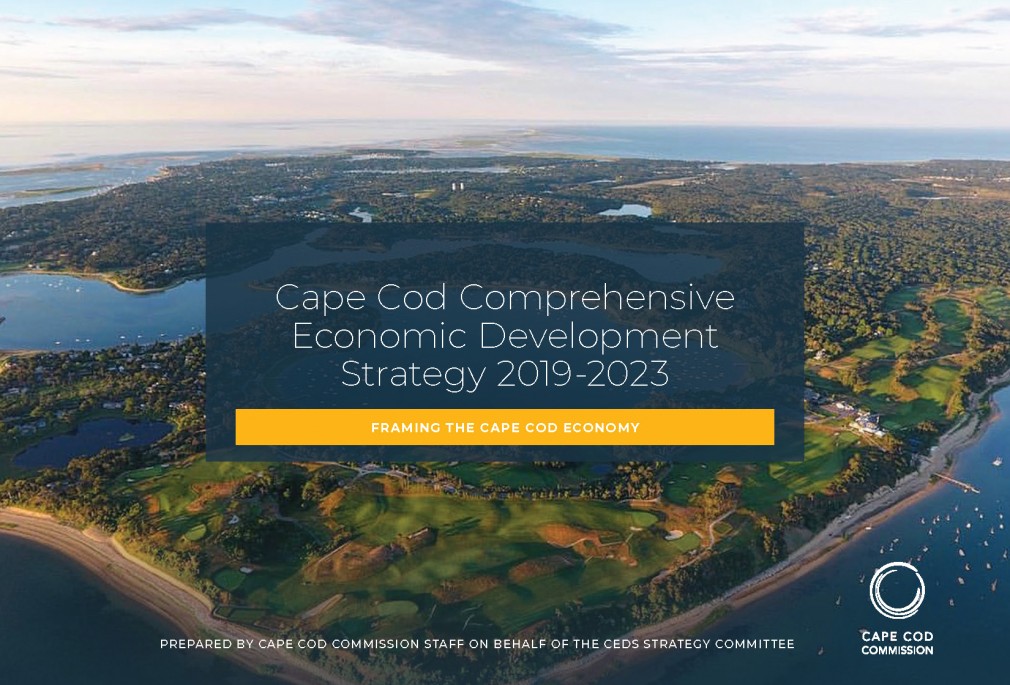 Throughout the winter and spring of this year, Commission staff worked together with the Barnstable County Economic Development Council and stakeholders throughout the region to update the Comprehensive Economic Development Strategy (CEDS).
The CEDS is a tactical economic development plan consistent with the growth policy and goals of the Regional Policy Plan. It provides a vision for the future and a framework for collaborative action.
The document includes a comprehensive summary of the region's economy, including identifying regional strengths and weaknesses as well as opportunities and challenges; a five-year action plan; and a framework for evaluating progress on plan implementation. The CEDS was submitted to the US Economic Development Administration (EDA) in June and has been officially approved.
An approved CEDS is necessary for Cape Cod to retain its designation as an Economic Development District and be eligible for US EDA funding to build infrastructure, support planning and technical assistance, and establish revolving loan funds.
Learn more about the CEDS here.