Rail trail crossing inventory aims to improve safety for bicyclists and pedestrians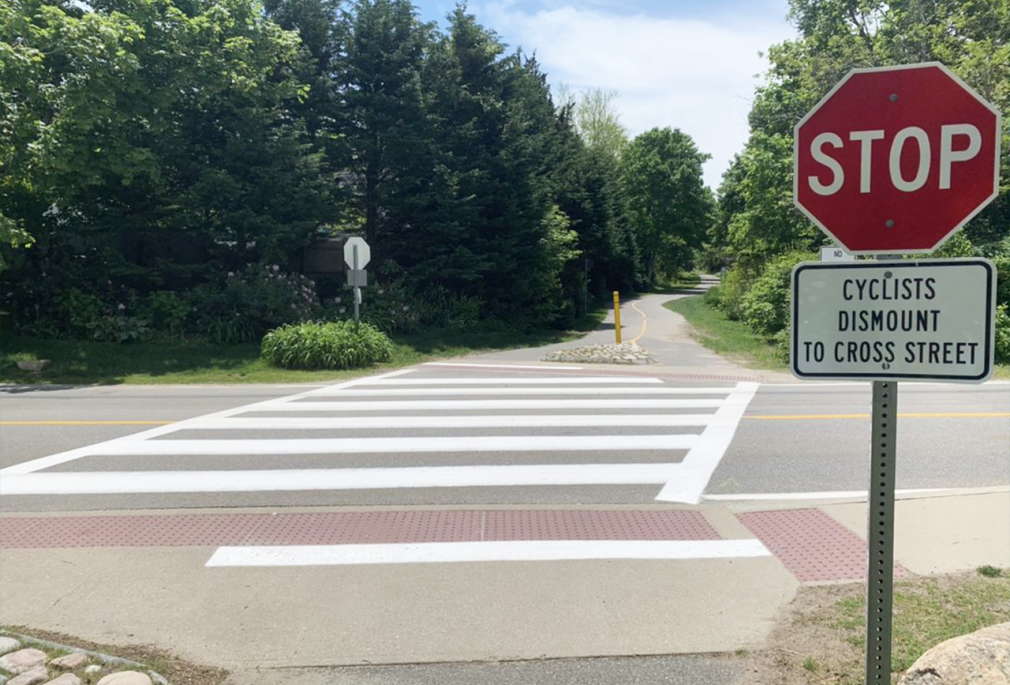 Thousands of people enjoy Cape Cod's many miles of off-road shared-use paths year-round. The trails, built mainly on former rail beds, provide a safe, comfortable option for bicyclists and pedestrians of all ages. As plans progress to expand the Cape's network of rail trails, it is essential to consider the quality and safety of trail facilities.
The Cape Cod Commission recently completed an inventory of all locations where rail trails cross roads at grade in Barnstable County. The resulting inventory of 95 crossings covers six different trails within 11 Cape Cod towns. It examines elements impacting safety and comfort, such as signage and pavement markings, and provides a general picture of each intersection using geometry and sightlines.
The inventory includes a chart highlighting suggested improvements based on traffic volumes, speed limits, and road geometry. Town staff can use this chart to assess current infrastructure and consider future upgrades. Additionally, a companion interactive map produced by Commission staff allows users to click on crossing locations to view a pop-up that provides basic information about the crossing's existing features.
Staff will continue to collect data at additional locations, including side paths adjacent to roadways and smaller-scale paths. In coordination with the towns, Commission staff will update the crossing data periodically to ensure that the map remains up to date.