Flood protection guidelines to preserve Cape Cod's historic structures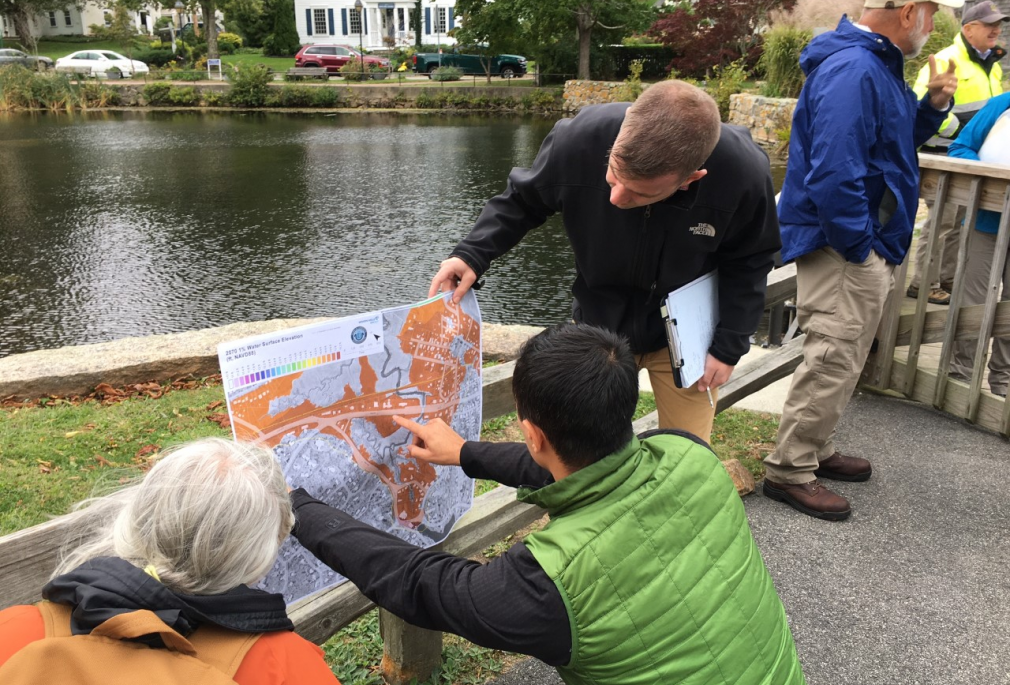 Cape Cod is home to many historic buildings and historic districts in flood hazard areas. Unique challenges exist in developing floodproofing measures consistent with historic resource protection.
Property owners struggle to find the best option to protect their historic homes and buildings. Many have resorted to demolition or structural changes that alter the character of the building, unaware that other options exist.
The Cape Cod Commission is working with the United States Army Corps of Engineers Silver Jackets team and several state and local partners to evaluate historic structures in flood areas and develop guidelines for historic protection and preservation. This project aims to reduce immediate and long-term flood risk for our most historic and culturally prized structures by highlighting recommended strategies to combat the unique challenges of developing floodproofing measures consistent with historic resource protection.
The Massachusetts Historic Structure Assessment Project began over the summer, working with town staff to identify various historic properties to assess. In October, the team toured structures in Sandwich, Falmouth, and Provincetown, looking at several buildings in different areas of each town to understand the range of building types, materials, and settings.
Silver Jackets teams recorded information on building materials, the location of windows, doors, and other openings, proximity to water or wetlands, the area topography, and neighborhood characteristics. When allowed, the team toured building interiors and heard from owners about their flooding experience and efforts to stop the flow of floodwaters into their structures.
Joe Famely of the Woods Hole group participated in a portion of the tour, sharing important information his organization has gathered on flooding projects and probabilities. This information is crucial as the amount of anticipated flooding will influence the team's recommended adaptation methods.
The Silver Jackets team heard concerns about protecting historic structures in all three towns and excitement about having a report that provides guidance on character-preserving solutions. Hearing this, in addition to the original plan of providing recommended adaptation methods, the team also plans to develop design guidelines that reflect unique architectural forms and neighborhood styles to guide future decision-making.
The final report, expected in early 2023, will detail floodproofing options suitable for specific building types and locations, as well as cost estimates for the work, designed to aid the preservation of historic properties and serve as a resource for historic property owners on Cape Cod and in similar coastal communities.
Project partners include the Cape Cod Cooperative Extension, Woods Hole Sea Grant, Massachusetts Emergency Management Agency, Massachusetts Department of Conservation and Recreation, National Oceanographic and Atmospheric Administration, Federal Emergency Management Agency, United States Army Corps of Engineers, and the towns of Sandwich, Falmouth, and Provincetown.
Related Posts