Cape Cod Commission & The Canal Bridges: Our Role in Reconstruction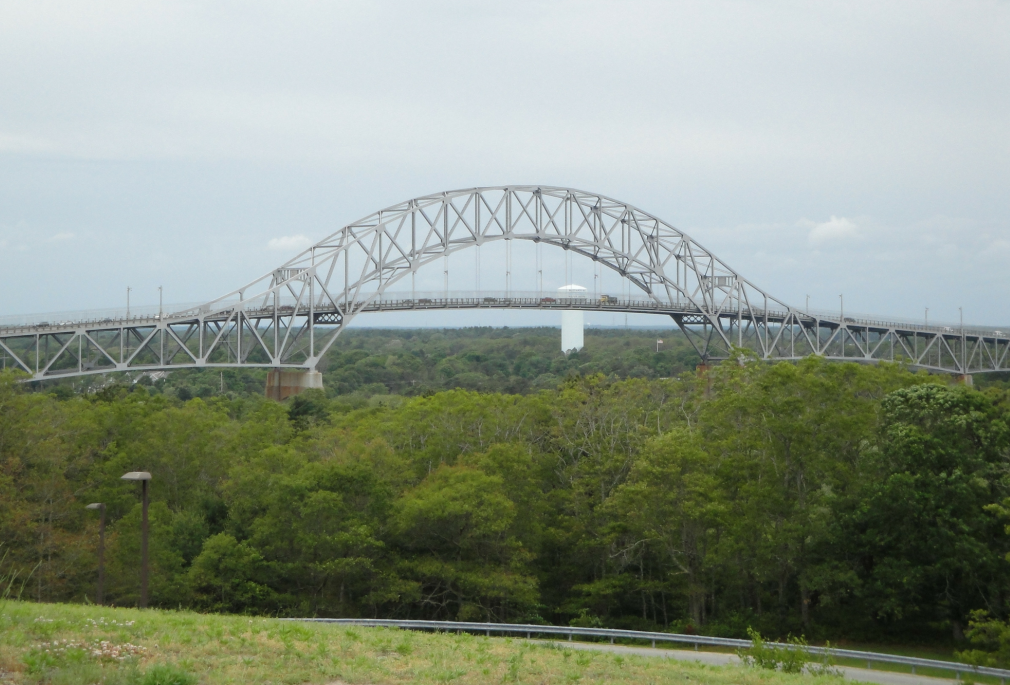 In April, the U.S. Army Corps of Engineers announced support of a recommendation to replace the aging Bourne and Sagamore Bridges. Instead of major rehabilitations that would require extensive bridge and lane closures, the recommendation is to replace the nearly 80-year-old structures with new bridges, at an estimated cost of over $1 billion with associated approach improvements.
The next phase of the project, expected to begin soon, includes evaluation of bridge type, design, and location as well as funding strategies for the two new bridges.
Cape Cod Commission staff shared its regional planning work, contributed data on population and visitation to the Army Corps' initial studies, and has served as technical advisors. The Commission also works closely with the Massachusetts Department of Transportation, which will be leading efforts to connect the new bridges to existing roadways.
Public outreach and engagement with local towns and citizens is paramount as the project moves forward. The Commission will work with both the Army Corps and Mass DOT, assisting in connecting citizens and key stakeholders with critical information.
The Cape Cod Metropolitan Planning Organization anticipates an update from the Army Corps and MassDOT as the project progresses.
You can find links to both the Army Corps and MassDOT study documents and further information here: www.capecodcommission.org/canal
Related Posts