2024-2028 Cape Cod Transportation Improvement Program approved
Plans for road work projects region-wide are moving forward, now that the Cape Cod Metropolitan Planning Organization has approved the 2024-2028 Cape Cod Transportation Improvement Program (TIP). This annual process lays out road work projects across the region for the next five years.
The recently approved TIP includes many critical projects across the region. Among them are projects to improve pedestrian safety, construct shared-use paths, and facilitate intersection and corridor improvements. In total, the 2024-2028 TIP includes over $430 million in funded projects.
In 2024, work will begin to install a new six-foot sidewalk along Route 28 in Harwich from Bank Street to Saquatucket Harbor. This project is designed to improve safety for pedestrians along this busy regional roadway.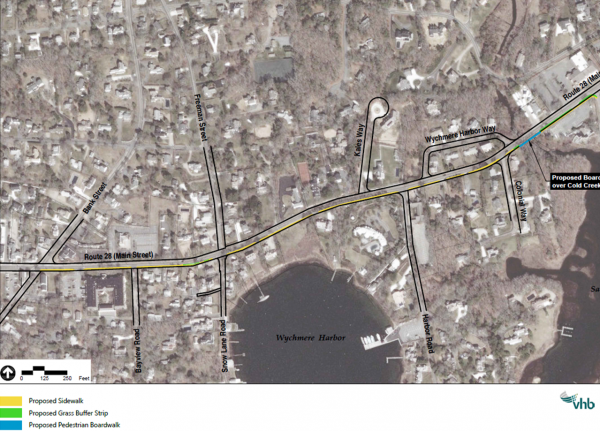 Funding for an extension to the Cape Cod Rail Trail is also included in the TIP. The Yarmouth-Barnstable Cape Cod Rail Trail Extension Project will construct a shared-use path from the trail's existing terminus at Homer Park in Yarmouth to Mary Dunn Road in Barnstable. The project includes construction of a new bridge crossing for the shared-use path over Willow Street.
The TIP also includes funding for a full replacement of the Bass River Bridge that connects Dennis and Yarmouth along Route 28. The bridge will be entirely replaced and the intersection of Route 28, North Main Street, and Old Main Street in Yarmouth will be reconstructed. Both the bridge and intersection reconstruction include multimodal accommodations.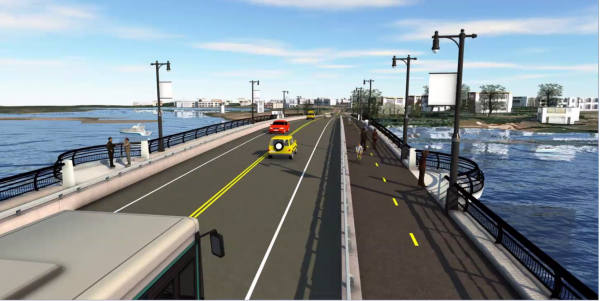 The TIP also provides transit funding to the Cape Cod Regional Transit Authority (CCRTA) over the next five years. The TIP transit funds will assist the CCRTA with bus replacements, installation of new bus shelters, facility upgrades, and assist with the agency's transit to an electric fleet.
More information on the TIP and a full list of funded projects is available at www.capecodcommission.org/tip.